Welcome to Sitges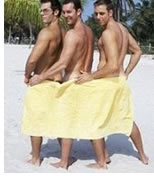 Not only is Sitges beautiful in every respect, from it's quaint, narrow streets to it's beautiful beaches but in terms of sheer convenience for the gay holiday maker, there's nowhere else like it.
Everything from the gay bars to the gay discos to the gay restaurants to the gay beaches to the gay cruising area to gay shopping to your gay hotel are all within a 5 minute walk of each other. It's the perfect gay holiday in a neat little package! Diversity is the norm in Sitges rather than the exception and people from all walks of life are made welcome. If you've always wondered what the world would be like if we could all live side by side without sexual orientation being an issue, this is where to see how it's done!
If you've never been to Sitges, you really don't know what you're missing. It has a very special culture. It may not be blatantly obvious at first, but once you take a step back, relax and watch what's going on around you, you'll realize what a very special place Sitges is. Come and see what fun we're all having, get to know the locals and their habits, and have a holiday like you've never had before! Sitges is located 35kms south of Barcelona on the Mediterranean coast of Spain.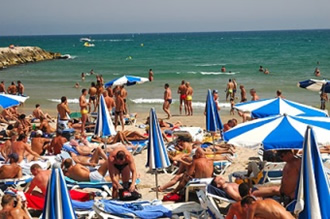 Sitges Gay Accommodation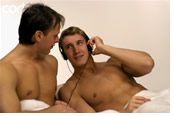 Sitges has an extensive, top-quality hotel infrastructure which, together with Tourist Apartments, Guest Houses (Pensio) and Campsites offers a wide range of choice for even the most discerning of visitors.
If you're planning a trip to Sitges it's vital that you book your accommodation as far ahead as possible, particularly if you're looking for a hotel room in high season (June, July and August) and at Carnival time (Feb/March). If you don't, you may have problems finding somewhere to stay.
The good news is that gay visitors to Sitges do seem to be at an advantage when it comes to finding suitable accommodation. Although there are still relatively few gay-owned hotels in town, the last couple of years have seen an increase in the number of apartments to let for gay men and women. Apartment rental seems to be increasing in popularity and has several distinct advantages over staying in a hotel, not the least of which is that an apartment shared amongst a group of friends can work out a lot cheaper than hotel accommodation.