Sitges



Number of rooms: 23
Rate range: From €50 EUR (per room per night)
Owned/Managed by: Hotel El Xalet
Clientele: Exclusively Gay, Straight Friendly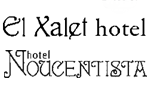 It's hotels like these that sum up Sitges as well as any words on a screen. Juxtaposing the traditional and the modern, these family run, elegant properties combine impressive architecture and refined decor with all the mod cons and twenty-first century style that you've come to expect from your sojourn in the sun.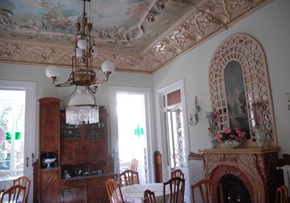 The hotels are just down the street from each other, and both are situated a handy five or so minute walk from the centre of town, and about the same to the beach. Owned and run Raul, his lovely mum Pilar and other select members of their family, both properties manage to ooze twenty-first century style while still retaining the refinement and elegance of a gentler, more leisurely age.
Let's start with the Xalet where, on first arriving, you'll be greeted by a mosaic and marble reception area. As soon as you start to explore, you'll find the hotel's beautiful gardens, bursting with odour and colour. The centrepiece of these gardens is a small swimming pool...great for a cooling dip but serious swimmers are likely to be left wanting more.
Here, among the gardens, is where you'll find the Xalet's internationally-famed restaurant. A reasonably priced menu de dia makes the Xalet dining experience accessible to all, but those opting for the à la carte menu will be dealt a gastronomic treat in quite idyllic surroundings. But even when you choose to dine elsewhere, this is where you'll have breakfast, and we're finding it tough to think of a more satisfying way to start the day. Well, with your clothes on, anyway.
A small roof terrace provides a more intimate sunbathing experience while there's also an indoor dining room for when you'd prefer to eat inside.
The Noucentista's stunning facade reveals an interior akin to something out of Paris in 1895. Just like its sister, this traditional style in no way means that you're deprived of your creature comforts and the hotel's pretty courtyard provides a pleasing al fresco alternative to the Noucentista's indoor dining area. No pool here...but feel free to use the Xalet's.
The rooms at the Xalet are fully air conditioned, with satellite TV, a mini bar and an ensuite bathroom. Both twins and doubles are available, so don't forget to tell us which you prefer.
The Noucentista, having had a more recent makeover, probably pips its sister at the post when it comes to the quality of the rooms. Each room has been thoughtfully designed, with air conditioning, ample wardrobe space and luxurious bathroom fittings. Most rooms have double beds and some have a balcony.
Whichever you choose, both hotels provide daily maid service, with towel and linen change twice a week.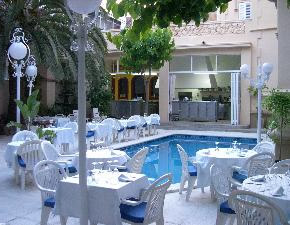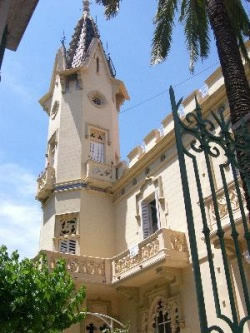 Location: Both hotels are located less than ten minutes' walk from the beach and just three or four minutes' walk from the centre of town.

Hotel facilities: There's a comfortable roof terrace and a small swimming pool nestling among the hotel's exquisite gardens. And it's here among the gardens where you'll find the Xalet's internationally-renowned outdoor restaurant.

Room facilities: Every air conditioned room reflects its thoughtful interior design, with high quality fixtures and fittings, ample wardrobe space and opulent ensuite bathrooms. Most of the rooms here are doubles (you've a choice of twins and doubles down the road in the Xalet).