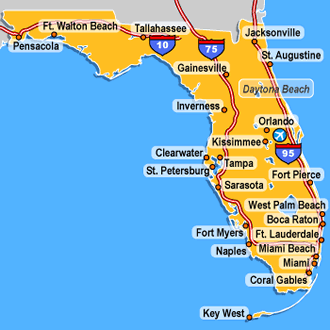 Choose where to go
The 5 main gay cities in Florida
Fort Lauderdale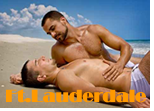 Fort Lauderdale is tropical paradise for gay city dwellers. The city offers gay beaches, naked beaches, sultry swimming pools at exclusively gay resorts, and gay bars and clubs that cater to everyone from bears to someone looking for a quiet lounge atmosphere. The Riverwalk arts and entertainment district in downtown Fort Lauderdale is a must-see. The Riverwalk is also called Florida's most beautiful mile. If you are so inclined there is golf, performing arts, a 3D IMAX theater and museums on offer as well as nature centers and Butterfly World. Shopping is a popular pastime for gay visitors.

Key West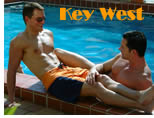 A long standing gay destination as well as an historic and culture rich town, Key West was the first American city to actively and openly recruit gay tourists. Points of interest include the former home of Ernest Hemingway, now open to the public as a museum and populated by descendants of his famous polydactyl cats. Duval Street is the epicenter of gay nightlife, culture and community, home of the famous Bourbon Street Complex, and the PrideFest Parade each June.

Miami Beach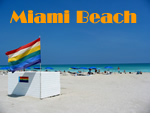 There is no other place in the world to enjoy a perfect gay-friendly vacation than South Beach Miami, Florida. South Beach is the ideal vacation and tourism destination for gay and lesbians thanks to its gay-friendly lifestyle everywhere. In South Beach and Miami, you can find a wide variety of Miami attractions, beautiful beaches, great shopping, exciting and torrid nightlife, world-known restaurants, and much more.

Wilton Manors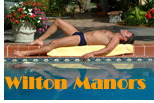 The City of Wilton Manors is approximately two square miles in area and is located in Broward County, Florida, just north of downtown Fort Lauderdale. Wilton Manors is often referred to as the "Island City" because its boundaries primarily follow the North and South Forks of the Middle River. Ideally located within minutes of the beach and downtown Fort Lauderdale, Wilton Manors is quickly becoming the "place to be" in South Florida.

Miami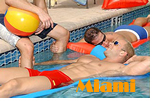 Affectionately known as "The Magic City", Miami has a well-deserved reputation as a premier travel destination. Famous for its vibrant and exotic clubs, bars and clientele, the nightlife here is beyond comparison. Venues regularly promote theme nights and live shows, not to mention it's a regular stop on the party circuit.

All other cities, in alphabetical order
Amelia Island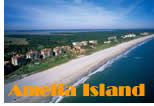 Rich in history and natural beauty, northeast Florida's Amelia Island invites you to reconnect with the things that matter most and create moments that stay with you for life. With 13 miles of pristine beaches, abundant wildlife and clear, calm waters, Amelia Island and its quaint charm has been a beloved destination for generations.

Bradenton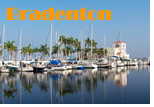 With its hip personality, downtown Bradenton combines antique shops, eclectic restaurants and a waterfront district, plus a unique collection of bungalows transformed into art galleries. Bradenton is a destination for gay and lesbian travelers to come relax and unwind. It's all about lying on Florida gulf beaches, enjoying Florida sports recreation & kayaking into the setting sun, perfecting your golf swing, or simply waiting for the next catch with Florida gulf coast fishing.

Cape Coral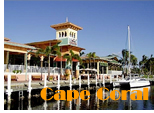 Sun splashed days and balmy nights mean funtastic playtime fantasies come true in Cape Coral. Sandcastles, beaches, boats and bait fill leisure time in this coastal community that boasts more than 400 miles of canals, plus lakes and a mega-river. The city has a water-filled treat of its own design. Sun Splash Family Waterpark offers more than two dozen wet and dry attractions on 15 tropical acres.

Clearwater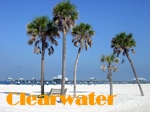 Clearwater offers a seemingly endless supply of sun and a mild and temperate climate. It is ideally situated on the Gulf of Mexico on Florida's west coast, offering something for every visitor. Clearwater boasts award winning beaches and so much more. Providing extensive water recreation and nature-based and land-based attractions as well as a wide array of special events there is plenty to see and do. The rich history and heritage of this area along with the outstanding performing and visual arts make Clearwater the perfect place to spend time in – or out of – the sun.

Cocoa Beach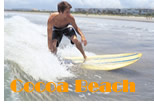 It's been called the quintessential beach town, and Cocoa Beach, an hour's drive east of Orlando on Florida's beautiful Space Coast, offers endless ways to enjoy recreation and leisure. Whether you are planning a family beach vacation, leisure travel, a business trip, a weekend getaway, or just a day at the beach, you'll find everything you need in Cocoa Beach and the Space Coast area to make your stay one to remember.

Dania Beach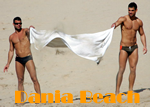 Dania Beach is a Greater Fort Lauderdale area treasure. With more boats than you can count and ocean views, it's no surprise Dania Beach's waterfront is a popular attraction. Marinas and dockage facilities line the numerous waterways and canals, turning this area into a nautical heaven. Diners will appreciate the location for its romantic dockside dining possibilities and succulent seafood fare. Offering more than the standard sand, sea and waves, Dania Beach is a great gay friendly destination.

Daytona Beach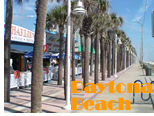 If you love a beautiful beach that's wide with big waves that is not crowded at all, reasonable prices, delicious seafood, a casual attitude that prefers dressing-down to dressing-up, a variety of things to do - then you certainly should consider enjoying Daytona Beach the next time you're in Florida. The gay population of Daytona is not large, but they are spirited and cute, and they often have several gay bars to serve them.

Florida Keys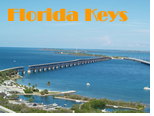 The Florida Keys have become a popular destination for Americans looking for a tropical vacation without leaving their own country. The Florida Keys can be considered the American Caribbean and features all the same amenities as other island destinations such as world class sport fishing, scuba diving and snorkeling, boating, sailing, kayaking and eco-tours. Each of island destinations has some special features. The islands of the Florida Keys run south west from the city of Miami, FL. The first island you will encounter is Key Largo. The Florida Keys span some 110 miles and are connected by bridges and causeways.

Fort Myers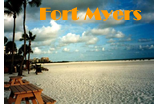 Fort Myers's gay scene might not be as loud as in Florida's larger cities, but it's definitely there. Neighborhood bars are casual and tend to cater to a friendly crowd. And expect to get your game on, as some several of the bars now offer space for Wii tournaments. Fort Myers is just a short drive away from Port Charlotte, if you're looking for more local fun.

Gainesville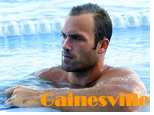 Gainesville is located smack dab in the middle of Florida. Home of the University of Florida, Gainesville is basically a college town. Therefore its population drops dramatically when students aren't in school. Besides the university, Gainesville has lots more to offer such as the performing arts center, the natural history museum, and the brand new huge butterfly exhibit, just to name a few.

Hollywood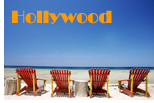 Hollywood Beach, Florida is less than 10 minutes from the hottest gay travel destinations in Fort Lauderdale and North Miami and a great destination for gay and lesbian travelers. Year-round activities on the wide Broadwalk, historic Downtown and unique ArtsPark at Young Circle offer value, fun and exciting nightlife with options for any budget or taste.

Islamorada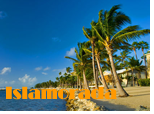 Our Village of Islands is situated between the saltwater wilderness of Everglades National Park in one direction and North America's only coral barrier reef and the deep blue waters of the Florida Straits in the other. With a fleet of highly-skilled recreational fishing captains, Islamorada's reputation as The Sport Fishing Capital of the World is well earned. Yet there is a secret that is just starting to get out. Not everyone comes here to fish...

Jacksonville

Experience a different side a Florida in Jacksonville. The largest city in the state, Jacksonville has all the charm of its southern city sisters and then some. People enjoy a good quality of life here and there are countless opportunities for entertainment, recreation and dining. Offering something for everyone from miles of uncrowded beaches to ecological and nature based excursions; world-class golf courses to top-of-the-line tennis facilities and other recreation.

Key Largo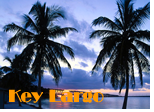 Key Largo, the northern- most island of the Florida Keys island chain, lies only an hour's drive from South Florida's two major airports. Key Largo is sandwiched between the watery wilderness of the Everglades National Park to the west and the fish-covered coral formations of North America's only living coral barrier reef to the east. It's not just Hollywood producers who are drawn to the wildlife here.

Lake Buena Vista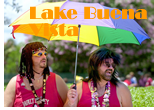 Lake Buena Vista is world renowned as the most desirable location in the Orlando Florida area. Situated on the edge of Disney property, it is in the midst of the world's most popular attractions. Since its completion in April of 1973, Lake Buena Vista has bloomed into a major tourist center full of hotels, shops and restaurants. Lake Buena Vista hotels surround Walt Disney World Village, and are only moments away from Downtown Disney Marketplace, Pleasure Island and Downtown Disney West Side. There are numerous resorts, shops and restaurants all within walking distance. Universal Studios, Sea World, Wet N Wild are all just 10 minutes away.

Lakeland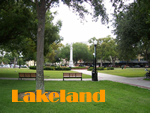 Surrounded by Florida's legendary attractions, Lakeland is conveniently located between Orlando and Tampa. Lakeland's legendary downtown Historic and Antiques district. More than sixty antiques dealers, specialty shops, art galleries, restaurants and pubs can be found here, in the heart of downtown. In the heart of downtown, Lake Mirror Park offers a historic promenade, amphitheatre and pedestrian walkways.

Lake Worth

Located south of West Palm Beach, Lake Worth has a revitalized downtown with unique shops, casual and fine dining, art galleries and special events. There is the pristine clear Lake Worth Beach, and the West Palm Beach Golf Course where one can enjoy a round of golf on the sandy terrain. Amusement parks like the Aladdin Amusement, Casino Arcade, R C Kreusler Park and Sunset Ridge Park offer excellent recreational facilities.

Madeira Beach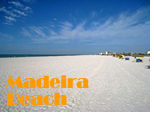 Madeira Beach, Florida is located on Florida's beautiful Gulf Coast and edged with miles of gorgeous white sand beaches that boast that "Old Florida" feel. Located halfway between St. Pete Beach and Clearwater Beach, Madeira Beach offers a quieter alternative to these more populated beaches, making it an ideal vacation spot for the discerning gay and lesbian traveler. The city is part of the Tampa Bay region, one of the nations' fastest growing metro areas, offering the gay and lesbian traveler a quiet "laid back" atmosphere while being just a short drive from Florida's major theme parks.

Marathon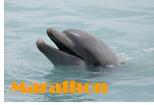 This quaint tropical city is conveniently situated in the middle of the Keys island chain. Marathon's natural environment has activities for everyone, of any age, interest or nationality. Spectacular sailing, fishing, diving, snorkeling, as do the island's impeccably maintained Sombrero Beach, and a host of eco-attractions and marine-based environmental programs such as dolphin and turtle encounters.

Melbourne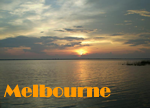 Surfing, fishing, kayaking and canoeing are popular in Melbourne, and just up the road is the Kennedy Space Center. While most of Melbourne is located on the Florida mainland, a small portion is located on a barrier island. Melbourne has numerous parks, two golf courses, an auditorium, a state-of-the-art civic center, tennis courts, swimming pools, and much more.

Naples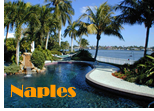 Naples is known for its great shopping and dining on Fifth Avenue, excellent fishing and world-class golf courses, not necessarily for being a gay hotspot. But that doesn't mean that gay bars and gay-friendly accommodations can't be found. With more than a hint of cosmopolitanism, Naples attracts its healthy dose of gay and lesbian travelers every beach season.

Oakland Park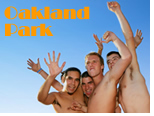 Oakland Park in Broward county, is 3 miles N of Fort Lauderdale (center to center) and 27 miles N of Miami. The city benefits from easy access to the nearby cities and towns with which it shares the Ft.Lauderdale metropolitan area. Oakland Park boasts of a beautiful, pristine lake called the East Coral Lake. There are quite a few amusement parks like the Eden-Atlantic and John D Easterlin Park where both kids and adults can have a fun time. The Annual Oakland Park Oktoberfest Celebration is another major attraction. There are a number of churches and shopping centers that one can visit.

Orlando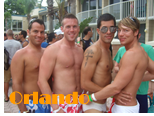 Let's face it, Walt Disney put Orlando on the map. Most everyone has made the trek to Disney at one point in their lives, and admit, you've done it too. Today Orlando has much more to offer than Disney with a zillion theme park choices, a growing live music scene, and yes, a fun gay bar and club scene too. So if you haven't been in a while (and if Gay Days at Disney hasn't already tempted you), make the trip, you'll love it.

Palm Beach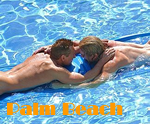 If you want to experience a truly classic Florida resort destination you must check out Palm Beach. The easternmost town in Florida and truly a tropical paradise. Palm Beach is considered "America's First Resort Destination," even historically so. These days you'll still find glamour and opulence in Palm Beach. Sun yourself on white sand beaches, stay at gorgeous hotels (resort or boutique), shop at famous couture houses and eat at some of the best restaurants that Florida has to offer. The best part is, once you have had your fill of high-end shopping, sunning, and relaxing, you can take a short ride across the bridge to West Palm Beach and immerse yourself in tons of gay activities, too.

Panama City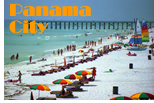 The Northwest Florida city of Panama City offers several golf courses and local attractions such as Gulf World Marine Park. Panama City's attributes provide a highly attractive living environment compatible with a variety of tastes and life styles. Cited most often are: pleasant climate, attractive housing opportunities, fishing and water sports, arts and entertainment.

Pensacola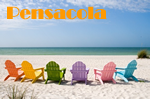 Pensacola is an open-minded city and is generally gay-friendly with many lively LGBT venues, which include numerous gay and lesbian bars, clubs, dance bars, restaurants and gay-friendly hotels and lodging. The city of Pensacola is a favorite LGBT destination and has a thriving gay community. Many hotels and accommodation in Pensacola are gay-friendly and happily accept gay men and lesbian couples at the hotel.

Pompano Beach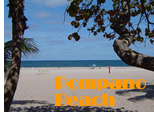 Located in the heart of Florida's Gold Coast the City of Pompano Beach is a dream come true, with some of the world's most beautiful and challenging links just a short drive away. It is said that a golfer could play a different course every day and still not tee off on all the links within 30 minutes of Pompano Beach. Play a quick nine on a beautiful course, wet a line in waters inhabited by trophy class denizens of the deep, or just unwind with warm sand between your toes and watch the moon rise over the Gulf Stream then Pompano Beach is your kinda place.

Port Charlotte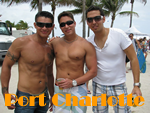 You're in Florida so even in toned-down town, you might find some tone-up fun. Port Charlotte cherishes a small but close-knit LGBT community with few bars and a friendly beach. Port Charlotte is just a short drive away from Fort Myers, if you're looking for more local fun.

St. Augustine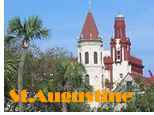 St. Augustine, the nation's oldest city, also holds the distinction of being one of the nation's most charming. Known as the "Ancient City," Saint Augustine is located between North East and Central East Florida and is convenient to Jacksonville, Orlando, and Daytona airports. North Florida boasts a year-round mild climate perfect for strolling Saint Augustine's delightful historic district, with its cobblestone streets, quaint cafes, bars, unique shops and bed-and-breakfast inns. Experience the beauty of an early morning that slowly comes alive with locals and tourists setting out on foot to explore significant landmarks

St. Petersburg

With an average of some 360 days of sunshine each year, St. Petersburg is nicknamed "The Sunshine City." The remarkable weather combined with shopping and fine dining makes the city a popular tourist destination all year long. One of the best aspects of area is the diversity of its neighborhoods. The Grand Central District is quickly becoming a predominately gay and gay friendly business district that has many galleries, antique stores, unique retail stores and an assortment of bars, restaurants, and coffee shops. St. Petersburg is the perfect place to sit back, relax and enjoy the sunshine.

Sarasota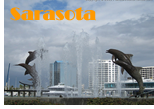 Located on Florida's golden Gulf Coast, Sarasota and Her Islands is an area filled with surprises, art, culture, good restaurants, and some of the best beaches in the world. Sophisticated Sarasota has always been noted for its art galleries, its professional opera company, symphony orchestra, ballet company, and restaurants.

Siesta Key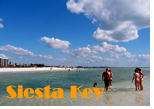 Siesta Key is a beautiful barrier island eight miles long just offshore of Sarasota. You will find it alive with tropical atmosphere, blessed with the "world's finest, whitest beaches," filled with charming hideaways, and always offering plenty to do - but it is also a place to relax, and let the warm breezes, cool water and soft sand transport you to your personal paradise!

Tampa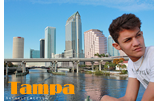 A modern city with a rich past, Tampa is an excellent center for exploring Florida's sunny West Coast. Ybor City, the city's Latin Quarter, and exciting Busch Gardens, draw visitors from around the world. With its shopping and entertainment complexes and strong performing arts programs, the city's cultural life is enhanced by a sophisticated gay community involved in all aspects of life in Tampa.

Tallahassee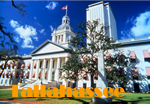 There is just something about Tallahassee, Florida that everyone seems to love. Named "An All American City" in 1999, Florida's capital is committed to downtown development and revitalization. In the downtown area, Kleman Plaza provides a lovely setting for many festivals and special events with its majestic fountains, breathtaking landscape and acoustically pleasing amphitheater. From art to engineering and high-tech labs to war memorials, Tallahassee vacations offer an abundance of attractions including one of the world's deepest freshwater springs, a wildlife habitat, capitol buildings and fascinating museums of history. Visit Tallahassee sidewalk cafes, gourmet restaurants and nightlife spots while traveling here.

Treasure Island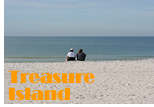 Treasure Island, Florida is located on Florida's beautiful Gulf Coast and is blessed with miles of gorgeous white sand beaches that boast that "Old Florida" feel yet Treasure Island is part of the Tampa Bay region. Miles of clean, wide white sand beaches make Treasure Island the perfect Florida destination. The warm gentle waters of the Gulf of Mexico and the very best sunsets in the world await you when you visit to Treasure Island.

West Palm Beach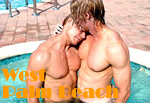 75 miles (120 km's) north of Miami, West Palm Beach has a great waterfront, good shopping and many bars and restaurants. It is a favourite holiday destination for many people who come here for the sun and the sea. Palm Beach County has more golf courses than any other county within the USA. West Palm Beach is a major destination on the East Coast of Florida. Resorts, a variety of traveler amenities and spectacular beaches characterize the city, which is set in a comfortable, subtropical environment.