Welcome to Mallorca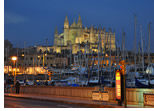 Palma is the major city and port in the island of Mallorca and capital city of the autonomous community of the Balearic Islands in Spain. It is situated on the south coast of the island on the Bay of Palma. As of the 2005 census, the population of the city of Palma proper was 375,048, and the population of the entire urban area was estimated to be 517,285, ranking as the 12th largest urban area of Spain. Almost half of the total population of Mallorca live in Palma.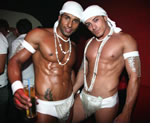 Palma, the capital city of Majorca, is now a hotspot for gay and lesbian holidaymakers and its gay and lesbian district, Gomila, is loaded with trendy cafés and gay venues. There are even a number of gay hotels sprouting up near Gomila, not far from Palma's gorgeous cathedral and city centre.
If that isn't enough, then there is also a pretty little cove on Palma Bay, not far south from Gomila, where so-called 'gay cruising' and nude bathing is popular. Three or four gay saunas can also be found in the city.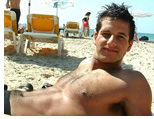 Farther afield, the quiet resort of En Trenc on Majorca's southeast coast has a beautiful sandy beach where nude bathing is popular and it attracts a gay and lesbian crowd. As with Palma and other areas of the island, there is no animosity towards gays here.
Palma de Mallorca is certainly the centre of gay and lesbian nightlife on the island, where the emphasis is firmly on the laid back Spanish gay scene as opposed to a commercialised one based on international influences.
Many uninformed gay and lesbian travellers may be put off by holidaying in Majorca as they may associate the island with rowdy, drunk British youngsters misbehaving. While this analogy possibly represents some areas of Magaluf after dark, there are plenty of peaceful, gay friendly venues to choose from.
There are 30 or so gay and lesbian bars and discos in Majorca, most of which can be found in Palma, but there are also a few in Arenal. There is a girls-only bar in Palma called SOólo para Chicas that is open from Wednesday to Sunday. The Black Cat on Avda Joan Miró is Majorca's most popular gay nightclub. There is a live show every night and opening hours are 23:00 to 05:00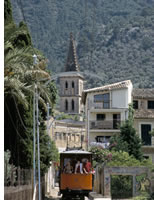 If you leave Palma just on the outskirts and the surrounding villages, you'll find secluded sandy coves, fantastic beaches, cosmopolitan towns and remote villages where life proceeds at a leisurely pace and is unaffected by tourism.
Gay nightlife in Majorca / Mallorca is all firmly centred in Palma and here you'll experience a marked difference from other Spanish gay holiday destinations. The scene here is more Spanish orientated than the commercial, international tourist "mix" you'll find in other resorts - ideal for getting a true taste of Spanish gay life!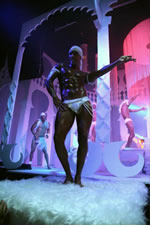 The summer season begins in March until the end of October and you can get flights daily to the island from most UK airports and European airports too. There are bargain flights to Mallorca they can start as little as €10!
The Gomila district of the city is home to the Gay scene in Palma. Walking from Gomila to the Cathedral and centre of the city takes about 20 - 30 minutes, but plenty of buses and taxis are available. Palma is a working port, and there is little in the way of sandy beaches. There is, however, a pleasant enough pebbly cove about 25 minutes walk from the Gomila area where nude sunbathing and gay cruising is commonplace. Mallorca has some great beaches further afield but you really need a car to get to them easily.
Mallorca Gay Accommodation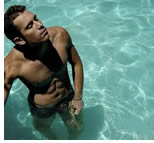 Majorca is loaded with accommodation choices, so you will have no problem in finding a suitably priced hotel, apartment, villa or rural home. The main thing to remember, however, is to book well in advance as most places tend to get booked up early and many become full during the high season.
Majorca's busiest time is during the summer months of July and August when many European countries have school holidays and the weather is at its best. All the resorts become full during this time and accommodation is difficult to find without advance booking.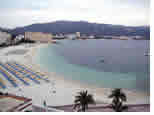 Magaluf and Palma Nova, as well as Santa Ponça, Puerto Pollenca, Alcudia, C'an Picafort, Cala Millor, Sa Coma and Arenal have the bulk of accommodation options and consequently are usually the busiest beach resorts. For respite from the crowds, hiring a car and heading inland amid olive groves and mountains provides an alternative to the beach, while historical Palma has plenty of attractions for visitors.
Accommodation in Palma is generally a notch up from the beach resorts, with the exception of some exclusive areas dotted around the island, and prices are higher, as is to be expected with a capital city of its stature.